to the Nations Capital!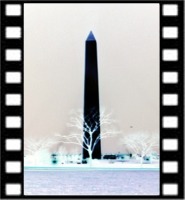 Washington DC

Index

True or False: Citizens of the District of Columbia still have Taxation Without Representation.
Shot
Titles
Thingvellir is a National Park in Iceland and is on UNESCO World Heritage list.
Equipment
Used
Cannon AE1
Date
1985
Legal
Note
The pictures on this site may be downloaded for private use. You may NOT republish them at another site without first purchasing them from PeigLar©. all pictures on this site are the property of peiglar™.
| | |
| --- | --- |
| Statue of Abraham Lincoln in The Lincoln Memorial at night. The Lincoln Memorial built to honor the 16th President Abraham Lincoln. | |
| | |
| --- | --- |
| | The statue of Abraham Lincoln weighs 170-tons, composed of 28 blocks of white Georgia marble and is 30 feet high. |
| | |
| --- | --- |
| The Washington Monument is both the world's tallest stone structure and the world's tallest obelisk, standing 555 feet 51/8 inches. Construction of the monument began in 1848 but was not completed until 1884. | |
| | |
| --- | --- |
| | Click on picture for Desktop Background Picture page formatted for 1024 x 768 pixel resolution. |
| | |
| --- | --- |
| Index | Click on to contact us. Web Masters are Peigi and Larry. This page last updated when ever we get around to it. PeigLar™and @hotmail.com since 1999. |
| Answer to Quiz ==> | True. Citizens of the District of Columbia have no voting representation in Congress, no representation in the United States Senate but are subject to all U.S. federal taxes. Therefore they are under Taxation Without Representation. |